Overview of Zhong An Property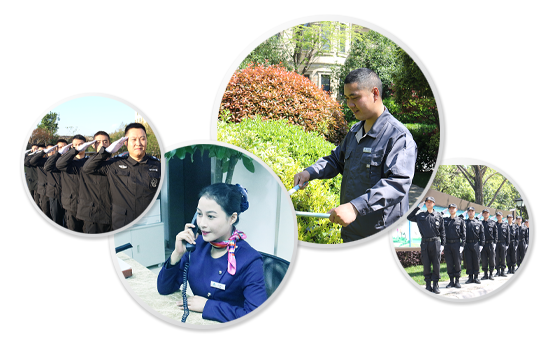 Zhejiang Zhong An Property Co., Ltd. ("Zhong An Property") was established in November 1998. It is a member of Zhong An Service Group with a registered capital of RMB10 million. It has obtained a certificate of first class qualification for property management enterprises, is a member of the China Property Management Association, and is a vice-presidential unit of the Xiaoshan Property Management Association in Hangzhou City. It has established a long-term strategic partnership with Colliers International Property Services (Shanghai) Co., Ltd., one of the world's five leading propoerty companies.
The Company is organised into five branches and maintains a general manager's office as well as comprehensive departments for management, finance, engineering management, quality management and market development department. The Company currently has more than 900 employees, more than 80% of whom are middle and senior personnel with college or higher education level, with expertise in property management, engineering, economy, management and other specialties.
During the fourteen years of development,Zhong An Property has always adhered to a policy of "sincere service, standardised management, excellence, aggression and innovation" and upholds a service goal of "pursuing excellent quality, creating a better life". Its aim is to build the Zhong An Property brand image of service excellence. In property management, Zhong An Property has an established presence in Xiaoshan, Yuhang, downtown Hangzhou, Yuyao, Huaibei, Hefei and other areas. At present, the company mainly undertakes[residential, luxury villas, service apartment, office building, business complex and other properties. TheGFA under its consultation and management has reached four million sq. m, and projects managed by it have been granted awards at province, city and district level. The Company's strength is constantly growing, and it has earned a good reputation in the industry.
Zhong An Property insists on the most stringent management standards, and in November 2009 received ISO 9001 quality control system and 14001 environmental management system certifications. The Company maintains a corporate culture of "efficiency, harmony and innovation" and pursues advanced concepts of property management and service to offer homeowners a safe, comfortable and dignified living environment.
Looking forward, Zhong An Property will continue to develop as a quality-first brand by implementing advanced service concepts, benchmarking against leading domestic property service enterprises, refining its management systems, and introducing new innovations. It will strive to create a diversified property service model, and become the premiere "life service integrator" in the Yangtze River Delta.
Honours
Zhong An Garden was rated as a "One-Star Garden Style Community" in 2001, "Two-Star Garden Style Community" in 2004, and as a "residential community with excellent property management" in 2007 in Xiaoshan District by the Construction Bureau of Xiaoshan District

Jinhuayuan was named as a "Top Ten Residential Community" in Anhui Province in 2004

Guotai Garden was named as a "Residential Community with Excellent Property Management" in 2005 in Xiaoshan District, a "Demonstration Community of National Affordable Housing Programme" in 2006, and as a "Residential Community with Excellent Property Management" in Hangzhou in 2008

Zhong'an Landscape Garden was named a "Residential Community with Excellent Property Management" in 2006 in Xiaoshan District, and a "Residential Community with Excellent Property Management" in Hangzhou in 2009

Yongjingwan was named as a "Residential Community with Excellent Property Management" in 2010 in Xiaoshan District

In 2008, Zhong An Property was named as an "Excellent Enterprise in Quality and Creditability of Zhejiang Province". It was also rated as "The Most Trustworthy Property Management Company" in April 2009. It earned ISO Quality Management System and Environment Management System Certification in November 2009.